Hakan Usal, MD
Physician
Born in Ankara, Turkey, Dr. Usal graduated from Istanbul University Cerrahpasa Medical Faculty. He began his medical career as a practitioner at the Russian border of Turkey at Mount Ararat where Noah's Ark was lost. He furthered his surgical expertise by completing training in general surgery at hospitals in Istanbul and Ankara. After additional training in general surgery and plastic surgery in Aberdeen, Scotland, he moved to the United States, where he continued his general surgery training at Staten Island University Hospital. Upon finishing a fellowship in microsurgery at the prestigious NYU Department of Plastic Surgery, he went on to complete his training at the University of Medicine & Dentistry of New Jersey (UMDNJ) with a residency in plastic and reconstructive surgery. He is the Director of the Microsurgery Division in the Department of Plastic and Reconstructive Surgery at Hackensack Meridian Health and the Director of Plastic and Reconstructive Surgery at Good Samaritan Hospital in Suffern, NY. He is also the designated plastic surgeon for the Center for Abnormal Placentation (CAP) team at Hackensack University Medical Center and is part of a board-certified microsurgery team based in Rockland County, offering innovative breast reconstruction procedures for breast cancer patients.
As an internationally recognized plastic and reconstructive surgeon, Dr. Usal has contributed to numerous articles, chapters, and textbooks. He's been invited to give lectures on the latest techniques in minimally invasive facial rejuvenation. He has also been invited as a guest faculty member at the International Masters Course on Aging Skin (IMCAS) in Paris, France. He holds visiting professorship at the University of California San Diego School of Medicine. One of Dr. Usal's favorite leisure activities is ocean sailing. In 2009, he crossed the Atlantic Ocean and has been recognized for successfully completing the U.S. Coast Guard-approved curriculum for Upgrade Operator of Uninspected Passenger Vessels to Master 100 Tons. As watch captain for two consecutive years, he won in his division at the Marion to Bermuda Race in 2005 and at the Newport Bermuda Race the following year.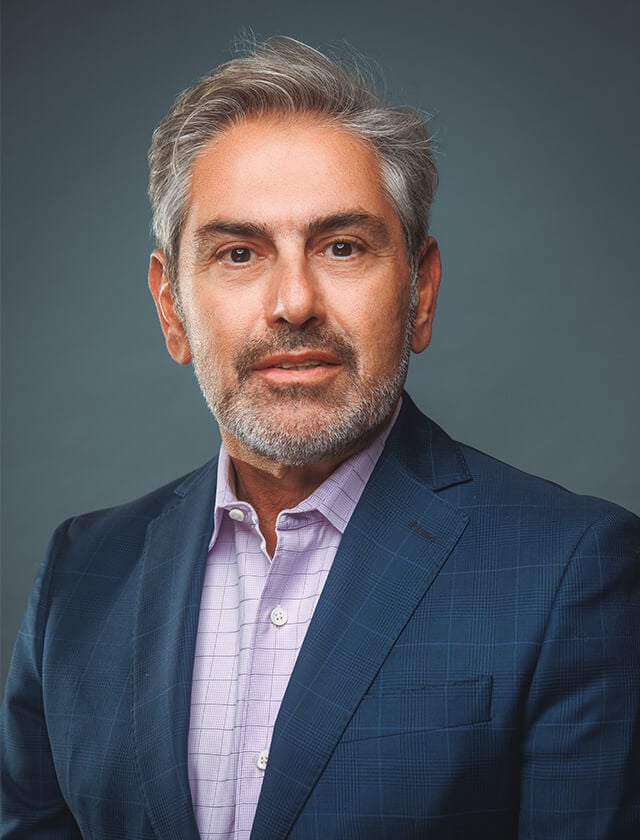 Education
Undergraduate:
- Istanbul University Cerrahpasa Medical Faculty
Residency:
- University of Medicine & Dentistry of New Jersey (UMDNJ)
Fellowship:
- NYU Department of Plastic Surgery
Professional Training:
- Training in general surgery at hospitals in Istanbul and Ankara General surgery training: Staten Island University Hospital
Insurance Accepted
The Plastic Surgery Center participates in-network with a wide range of insurance plans, including Blue Cross Blue Shield and Medicare. Each physician has their accepted insurance and hospital affiliations. For those out of network, our insurance specialists will work with you before your appointment to find the most coverage available for your treatment. We can often develop individual agreements with your insurance carrier for your personalized treatment plan.
Before And After
Surgeon's Gallery
Before And After
Our Gallery
Testimonial
Real People Real Results

Dr. Usal is so intelligent, kind, caring and dedicated. He is everything you would look for in a doctor. He explained my DIEP flap sugery to me and my family step by step and answered all our questions. I was so comfortable and confident after meeting Dr. Usal. He did a fantastic job! I am a month out and feel amazing and pain free. The results are magnificent! Dr. Usal is the BEST!

Dr Usal is very knowledgeable, caring & compassionate. I was referred to him after a bilateral mastectomy. He is straight forward on his instructions & outcomes. Mariann his nurse is also very good & compassionate. Thank you for all you do!

Dr. Usal performed my DIEP flap reconstruction in conjunction with a mastectomy of one breast by another surgeon. Throughout the whole process, he and his entire staff and team made my situation easier by explaining my options and the surgery I chose in detail; including pros, cons and a giving me a realistic view of possible outcomes. They helped with scheduling the various tests that were needed to verify my eligibility for the procedure, making sure I was properly prepared and going up to bat with a reluctant insurance company. The advice on after care for the scars has been ongoing and well explained. I'm so glad I chose the path to healing that I did, it was important for me to feel that I had some control over the process and the outcome. Probably if I had to choose one word to describe my experience, it would be "gratitude".

Dr. Usal improved my pain immensely. I am very thankful for the results that were accomplished. He explained the procedure well and everything turned out just as he said. I have no complaints!

I was referred to Dr. Usal by my plastic surgeon that placed breast implants in after a bilateral mastectomy. I was in severe pain so my doctor sent me to Dr. Usal. Dr. Usal recommended pain management and breast rehabilitation first but that didn't work so he preformed the Diep Flap surgery after taking out the implants. I do not have pain anymore. He is a confident, intelligent and kind man that shows compassion to his patients. I would highly recommend Dr. Usal!!
Unleash Your Natural Beauty
Request a virtual or in-person consultation and let's explore the many treatment options available to bring your vision of beauty to life.