Overview
One of the most commonly requested plastic surgery procedures is Rhinoplasty (also referred to as a "nose job"). Rhinoplasty is a surgical procedure that reshapes or resizes the nose. Through rhinoplasty, our surgeons can reduce or increase nose size, change the tip or bridge shape, narrow the nostril span, or modify the angle between the nose and upper lip. We can also correct a birth defect or injury or help alleviate breathing problems, such as a deviated septum.
Summary

Procedure time
1 to 3 hours

Overnight stay
None / Outpatient

Anesthetic
General

Recovery time
2 to 3 weeks
Final results up to 6 to 8 months
Types of Rhinoplasty
Traditional Rhinoplasty
Traditional Rhinoplasty may be an "open" or "closed" surgery. During an open surgery, an incision is made on the outside of the nose to reach internal structures. As such, this procedural approach is commonly recommended for individuals who need significant modifications.
With open rhinoplasty, the incision is typically made across the columella (a narrow strip of tissue that separates the nostrils). A small scar may be visible, but will fade over time.
During a closed rhinoplasty procedure, all incisions are hidden inside the nose to conceal any visible scarring. However, this procedure can minimize nasal structure access, which may not be suitable for all individuals.
Revision Rhinoplasty
Revision rhinoplasty is used to correct a former rhinoplasty surgery performed elsewhere. Most revision rhinoplasty patients come to us because they are unhappy with their original aesthetic results, have experienced nasal trauma, or have inadvertent breathing difficulties due to a poorly performed rhinoplasty.

Septoplasty
A deviated septum occurs when the septum, the thin wall of cartilage and bone separating the nasal passages, is crooked or displaced. In severe cases, a deviated septum can block one side of the nose and reduce airflow, causing breathing difficulty. Septoplasty, or correction of a deviated septum, is a surgical procedure to correct or straighten the deviation to open up the nasal passages.

Functional Rhinoplasty
Functional rhinoplasty is the surgical correction of chronic nasal obstruction outside of a deviated septum. This may be performed purely for functional reasons without changing the appearance of the nose, or in conjunction with cosmetic rhinoplasty.

Non-Surgical Rhinoplasty
Non-surgical rhinoplasty uses dermal fillers to temporarily improve the appearance of your nose. Best suited for those wanting to add volume, smooth bumps, or lift the tip of the nose, a non-surgical rhinoplasty allows patients to enhance their appearance without surgery, anesthesia, or downtime. Results can last six to twelve months and are usually reversible.

Ethnic Rhinoplasty
Ethnic rhinoplasty is performed on individuals of non-Caucasian descent to improve the appearance or function of the nose while preserving ethnic features.

Am I a
Candidate for Rhinoplasty?
Rhinoplasty candidates fall into two categories: cosmetic and medical. Cosmetic candidates choose to undergo rhinoplasty because they aren't pleased with the size or shape of their nose. Medical candidates seek rhinoplasty because they have a functional issue or condition affecting the nose. The most common medical conditions treated with rhinoplasty include:
Breathing difficulties
Nose injury
Broken nose
Structural abnormality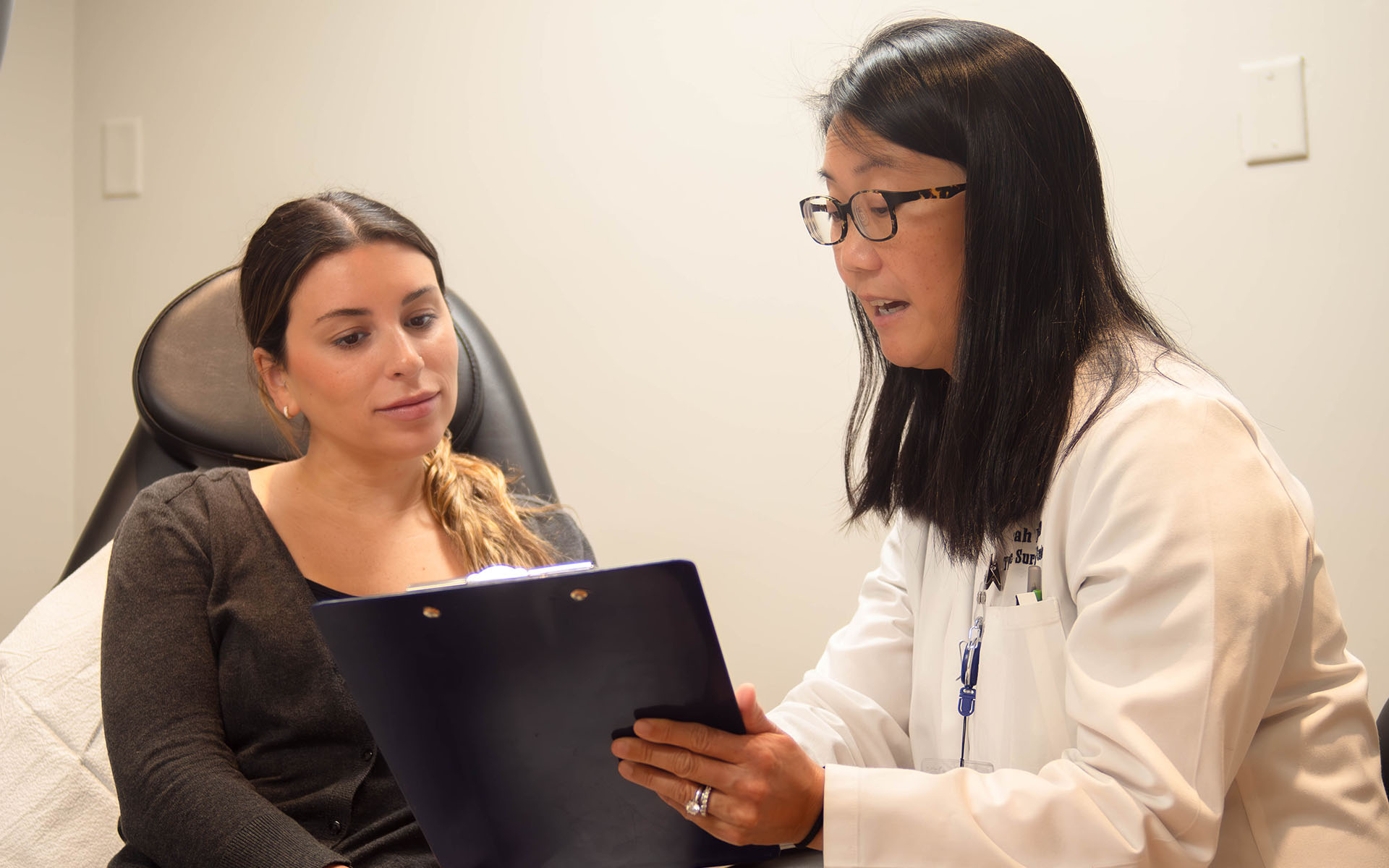 Consultation
The Plastic Surgery Center offers rhinoplasty consultations at all of our locations. During your consultation, the surgeon will discuss cosmetic concerns and any breathing difficulties or medical conditions before recommending a treatment plan tailored to your needs. Patients also have the option to view computer-assisted photographs of potential surgical outcomes to better assess expectations.
Questions
about this procedure?
What to Expect
During a rhinoplasty procedure, one of our expert surgeons will typically make a small incision inside the nostril rims and trim extra cartilage from the nasal bump or round the tip. The surgeon will narrow the flattened bridge by carefully cutting and resetting the nasal bones and then perform final shaping and contouring before stitching the incisions.
Depending on the surgical technique, a splint may be placed on the bridge of your nose to hold the tissues in place until stabilized. The splint will protect your nose while you sleep and shield it from accidental bumps.
Patients may also have a small triangular bandage beneath the tip of their nose. Packing or soft internal splints are sometimes used inside the nostrils, especially if work has been done to improve your breathing.
Minor bruising and swelling are relieved by pain medication and usually subside within several days to a week. You'll be asked to wear a nose splint during sleep for the first several weeks and to keep your head elevated for the first 24 to 48 hours. Stitches are typically removed at your one-week follow-up visit, and at that time, most patients are able to return to work or other routine activities. You should avoid exercising, wearing glasses, and sun exposure for the first four to six weeks.
The goal of rhinoplasty is to correct a medical condition or bring the nose in harmony with the rest of the face. Results can take up to one year or more to develop fully, but many patients see noticeable change well before that time. Swelling typically starts to resolve within one week. In three to four weeks, 80% of the swelling is gone. The remainder of the swelling, often in the tip or front portion of the nose, is further reduced in the next six to 12 months.
To maximize both recovery and results, closely follow your surgeon's directions and attend follow-up appointments.
Our board-certified rhinoplasty surgeons are dedicated to every patient's safety and satisfaction. We use our rigorous training, world-class techniques, and exceptional attention to detail to create a personalized treatment plan and resolve any cosmetic and functional concerns.
Best
Rhinoplasty Surgeons in New Jersey
Our board-certified rhinoplasty surgeons are dedicated to every patient's safety and satisfaction. We use our rigorous training, world-class techniques, and exceptional attention to detail to create a personalized treatment plan and resolve any cosmetic and functional concerns.
Financing & Insurance
If you are having rhinoplasty to correct a functional issue, such as a deviated septum, it's possible that some or all of the costs may be covered by your insurance. We will work with you and your health insurer to obtain any necessary approvals for your covered surgical procedures. If you want to learn more about our cosmetic options, please contact us today at 833-615-2621.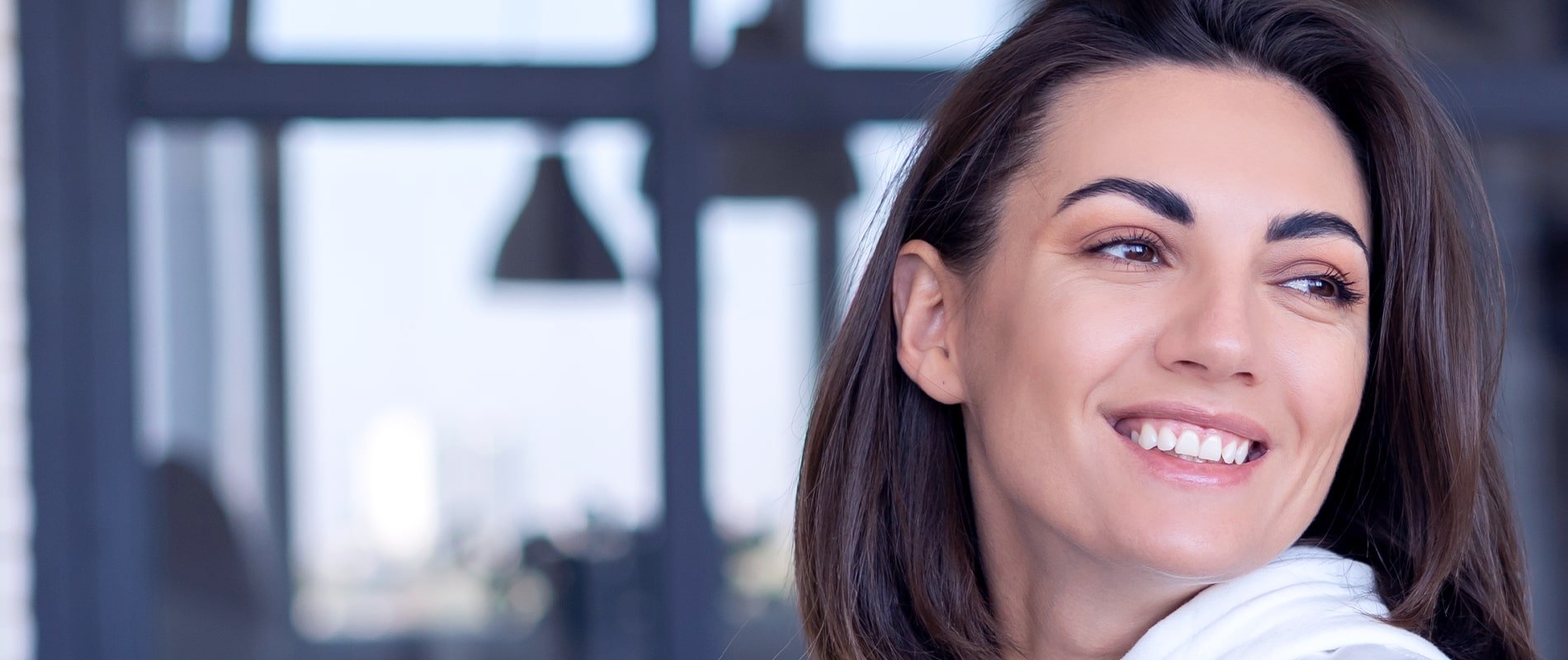 Our Process
01

Schedule a Consultation
During your consultation, our expert surgeons will listen and work with you to fully understand the look you wish to achieve.
02

Explore
Your Options
We will review and explain all of your cosmetic options and identify which procedure is right for you.
03

Start Your Transformation
Our friendly and compassionate staff and physicians will guide you through the entire process, answer all of your questions and alleviate any concerns.
Rhinoplasty Near Me
Searching for "rhinoplasty near me?"
With 27 locations across New Jersey, New York, and Pennsylvania, we are the largest and most trusted plastic surgeons in the Northeast.