Overview
Neck and chin lifts are popular cosmetic surgery procedures that reshape and redefine the jawline. These procedures can be performed with other facial cosmetic surgeries ( such as a facelift or eyelid surgery) to restore youthfulness, rejuvenate facial contours, and balance features.
Summary

Procedure time
2 to 4 hours

Overnight stay
Outpatient / One Night

Anesthetic
General anesthesia, local anesthesia, or IV sedation

Recovery time
4-6 weeks
Types of Neck & Chin Lift Surgery
Cervicoplasty
Cervicoplasty is a surgical procedure that removes excess skin to give the neck a slimmer, shapelier contour.

Platysmaplasty
Platysmaplasty is a surgical procedure that removes, tightens, or alters the underlying muscle of the neck (the platysma).

Genioplasty
Genioplasty, also known as chin augmentation surgery, is a procedure that reshapes or enhances the size of the chin to better balance facial features. Often performed to correct abnormalities associated with a small chin, injury, or the effects of aging, genioplasty may be done either by inserting an implant or moving or reshaping bones.

Mentoplasty
Mentoplasty, also known as chin reduction surgery, is a procedure that reduces an overly prominent chin to a more aesthetically desirable shape or size.

Am I a
Candidate for Neck Surgery or Chin Surgery?
A neck and chin lift may be suitable if you've experienced significant weight loss and want to tighten subsequent sagging skin. The ideal neck and chin lift candidate is a person in good physical health with no pre-existing jaw problems. Patients considering neck surgery or chin surgery are usually looking to resolve one or more of the following concerns:
Fleshy neck
Jowls
Neck banding
Turkey wattle
Recessed or weak chin
Poorly defined jawline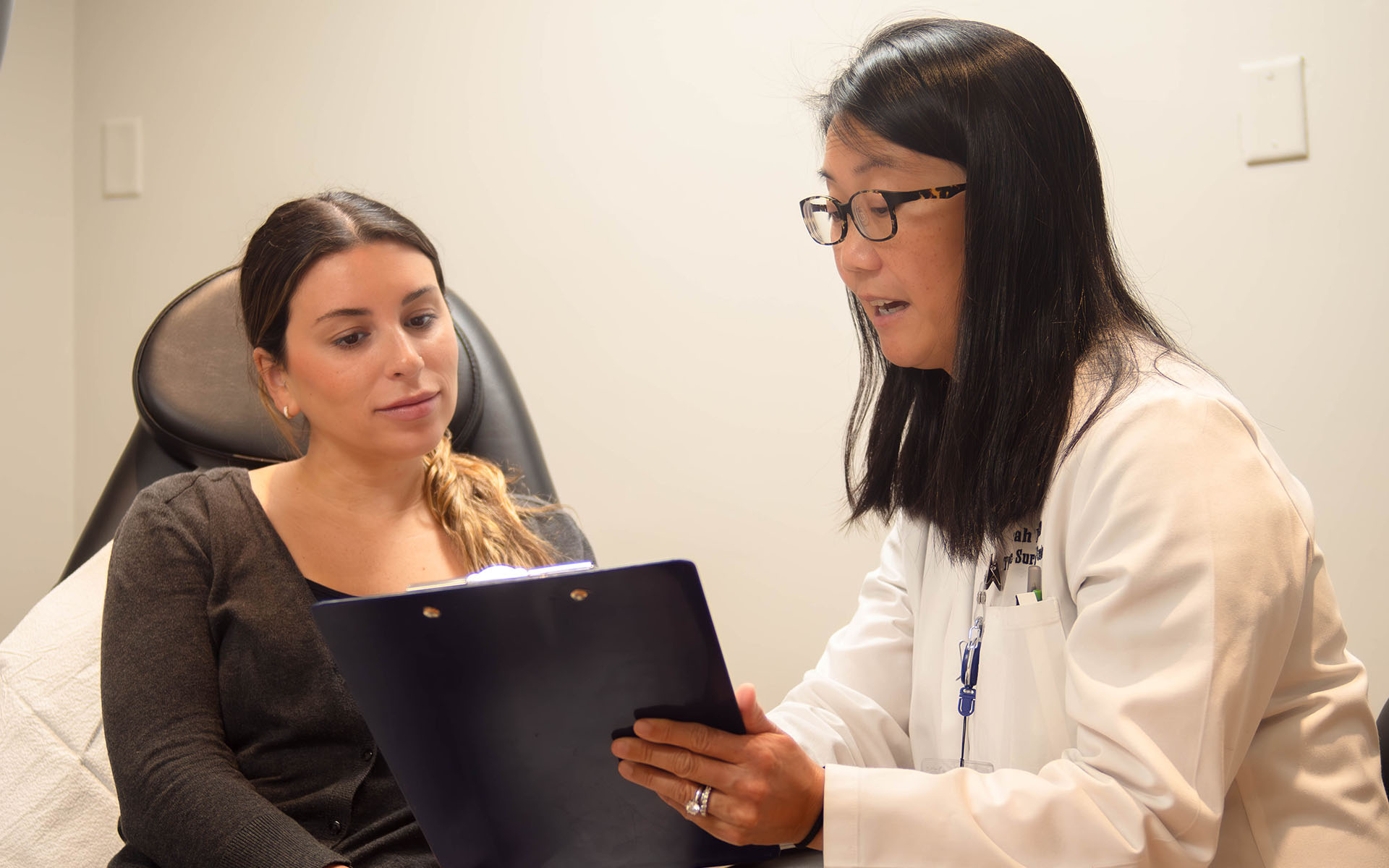 Consultation
The Plastic Surgery Center offers neck and chin lift consultations at all of our locations. During your consultation, the surgeon will discuss your cosmetic goals and help determine if your concerns can be improved with a neck and chin lift. Oftentimes, your surgeon may formulate a treatment plan with one or more procedures intended to reverse signs of aging, incorporating a neck and chin lift into the plan when appropriate.
Questions
about this procedure?
What to Expect
For cervicoplasty, the procedure used to remove excess neck skin, incisions are generally placed inconspicuously behind the ears. Some skin is removed, and the remainder is lifted and secured into the new location with stitches. For platysmaplasty, which removes or alters neck muscles, additional incisions are made under the chin.
To augment the chin, the surgeon begins by making an incision inside the mouth, where the gum and lower lip meet, or just under the chin in the natural crease. The implant is made of synthetic material that feels like natural tissue and is custom fit to the configuration of the patient's face.
In chin reduction surgery, incisions are made in the mouth or under the chin to reposition or sculpt the facial bones. After implantation, the surgeon uses fine sutures to close the incision. When the incision is inside the mouth, no scarring is visible. If the incision is under the chin, the scar can barely be seen.
Patients may experience some soreness and swelling, which can be alleviated with medication. Patients are advised to sleep with their head elevated to minimize swelling. Any numbness or tightness around the treatment area should subside within a few weeks. Light exercise may be resumed within 10 to 14 days and more strenuous activity within three to four weeks.
Depending on the type of surgery, visible swelling takes about ten days to resolve, and complete recovery takes approximately six weeks. You may have some stitches and bandages, and our staff will instruct you on how to best care for them.
Slight, often unnoticeable swelling of the chin and neck can take up to five months to subside. A patient may experience prolonged tightness or numbness, but these symptoms fade with healing.
To maximize both recovery and results, closely follow your surgeon's directions and attend follow-up appointments.
Our board-certified neck and chin lift surgeons are here to help you look and feel your best. Specializing in natural transformations, our sought-after experts can flawlessly rejuvenate neck and chin definition.
Our
Financing & Insurance
Platysmaplasty is typically considered an elective cosmetic procedure and is not covered by insurance. In some cases, if the procedure is being performed to correct a functional issue, such as difficulty swallowing or breathing, it may be considered medically necessary and therefore covered by insurance.
We will work with you and your health insurer to obtain the approvals for your covered surgical procedures. If you are interested in learning more about our cosmetic options, please contact us today at 833-615-2621.
Our Process
01

Schedule a Consultation
During your consultation, our expert surgeons will listen and work with you to fully understand the look you wish to achieve.
02

Explore
Your Options
We will review and explain all of your cosmetic options and identify which procedure is right for you.
03

Start Your Transformation
Our friendly and compassionate staff and physicians will guide you through the entire process, answer all of your questions and alleviate any concerns.
Neck and chin lift Surgery Near Me
With 27 locations across New Jersey, New York, and Pennsylvania, we are the largest and most trusted plastic surgeons in the Northeast.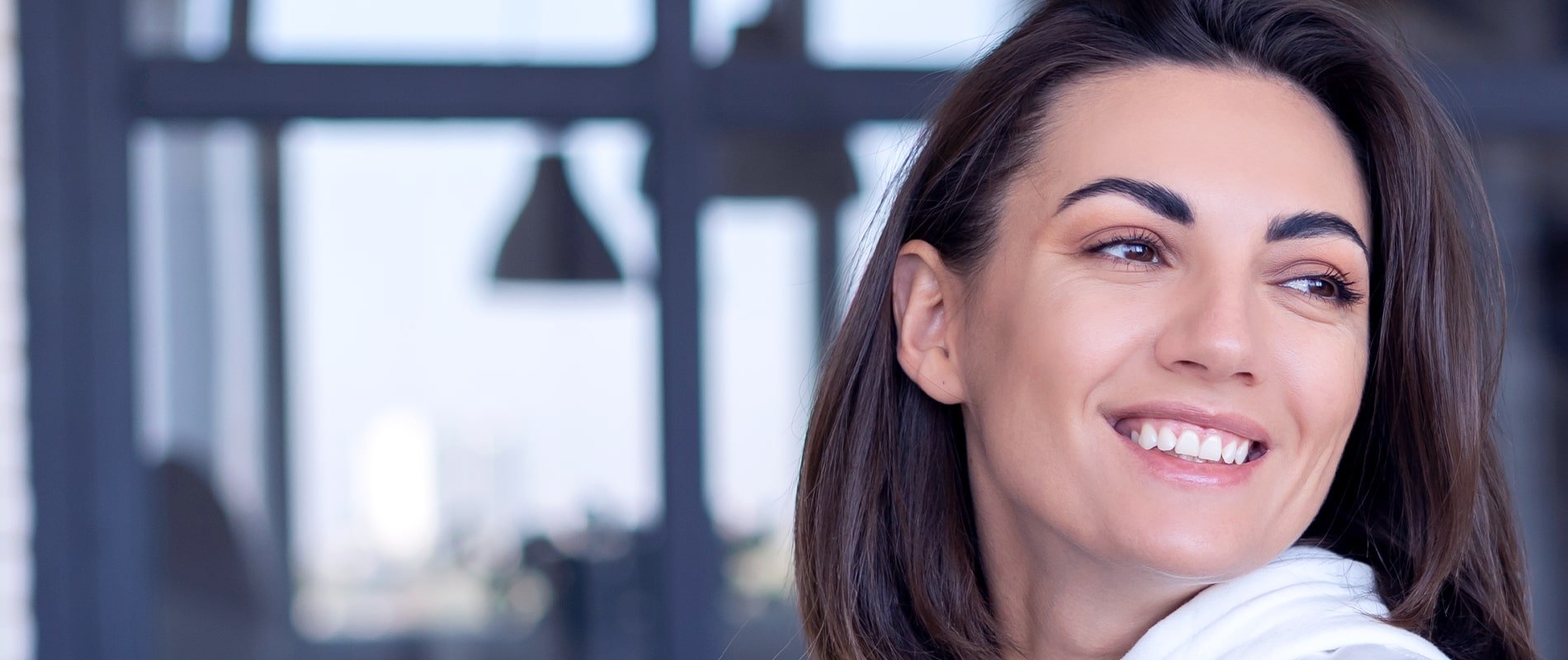 Map of Locations
Neck and chin lift Surgery Near Me
Lift Your Confidence
Find a location near you and schedule a consultation to learn more about how our advanced procedures deliver natural-looking results.