Overview
For some patients, heavy, drooping upper eyelids or dark, puffy bags beneath the eyes can create the appearance of being tired or older looking. Through eyelid surgery, our surgeons can remove excess skin and fat from the eyelids to restore a more youthful, alert appearance. Eyelid surgery can also help improve vision if sagging eyelids are interfering with sight.
Summary

Procedure time
1 to 2 hours

Overnight stay
Outpatient / One Night

Anesthetic
General anesthesia, local anesthesia, or IV sedation

Recovery time
7-14 days
Types of Eyelid Surgery
Blepharoplasty
Blepharoplasty is an eyelid surgery performed to correct the appearance of drooping upper eyelids or severe under-eye bags.

Ptosis
Ptosis is a condition where the upper eyelid droops and interferes with sight. During ptosis surgery, the surgeon tightens or repositions the levator muscles to elevate the eyelid and improve vision.

Brow Lift
Eyelid surgery is often combined with brow lift surgery to restore the eye, forehead, and brow areas and improve facial balance.

Am I a
Candidate for Eyelid Surgery?
Our older eyelid surgery patients generally desire age-related eyelid changes that are a result of normal aging, excessive sun exposure, or smoking. Our younger patients often have concerns about inherited eyelid puffiness. An ideal candidate for eyelid surgery is a person in good physical and psychological health wanting to resolve one or more of the following concerns and conditions:
Excess skin
Puffy bags
Wrinkles
Dark under-eye circles
Drooping upper eyelid (ptosis)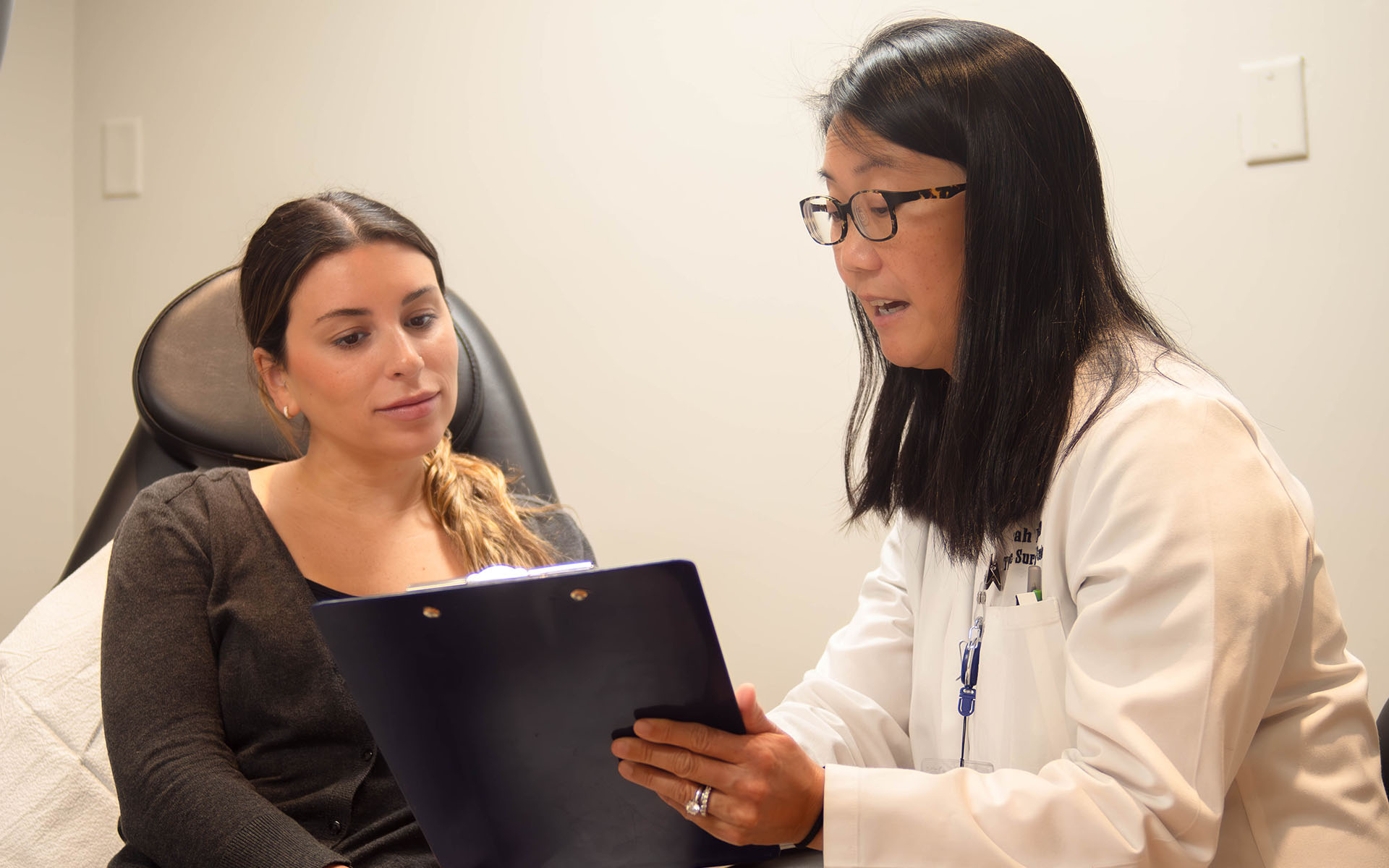 Consultation
The Plastic Surgery Center offers eyelid surgery consultations at all of our locations. During the consultation, your surgeon will assess your facial anatomy, discuss your concerns, and help determine if eyelid surgery is the right choice for you. Our plastic surgeons are skilled at all forms of eyelid surgery and can formulate a unique treatment plan specific to your condition.
Questions
about this procedure?
What to Expect
During eyelid surgery, the surgeon usually makes an incision in the upper eyelid crease to remove excess skin. Depending on the patient's condition, muscle and excess fat may be removed as well. Surgery for the lower eyelids, which can often be performed without visible scars, usually involves removing excess fat to reduce puffy bags. A laser treatment can also be done to the lower eyelids to reduce the appearance of dark circles.
Minor bruising, irritation, and discomfort typically subside within one week, and swelling within two to three weeks. You'll be asked to sleep with your head elevated, refrain from strenuous activity, and protect your eyes for the first few days following surgery. You may also need to return to your doctor's office to have stitches removed.
Eyelid surgery patients usually experience little pain and long-lasting results. Final results and healing may take a few months, but bruising and swelling should resolve within one to three weeks. Patients must protect their eyes from the sun throughout the healing process.
To maximize both recovery and results, closely follow your surgeon's directions and attend follow-up appointments.
Eyelid Surgeons in New Jersey
The world-class surgeons at The Plastic Surgery Center are experts at performing eyelid surgery. With hundreds of years of combined experience and meticulous attention to detail, we deliver beautiful, natural-looking results and restore a more youthful appearance.
If you are having blepharoplasty to correct a functional issue, such as drooping eyelids that are obstructing your vision, it's possible that some or all of the costs may be covered by your insurance.
We will work with you and your health insurer to obtain the approvals for your covered surgical procedures. If you are interested in learning more about our cosmetic options, please contact us today at 833-615-2621.
Our Process
01

Schedule a Consultation
During your consultation, our expert surgeons will listen and work with you to fully understand the look you wish to achieve.
02

Explore
Your Options
We will review and explain all of your cosmetic options and identify which procedure is right for you.
03

Start Your Transformation
Our friendly and compassionate staff and physicians will guide you through the entire process, answer all of your questions and alleviate any concerns.
Eyelid Surgery Near Me
With 27 locations across New Jersey, New York, and Pennsylvania, we are the largest and most trusted plastic surgeons in the Northeast.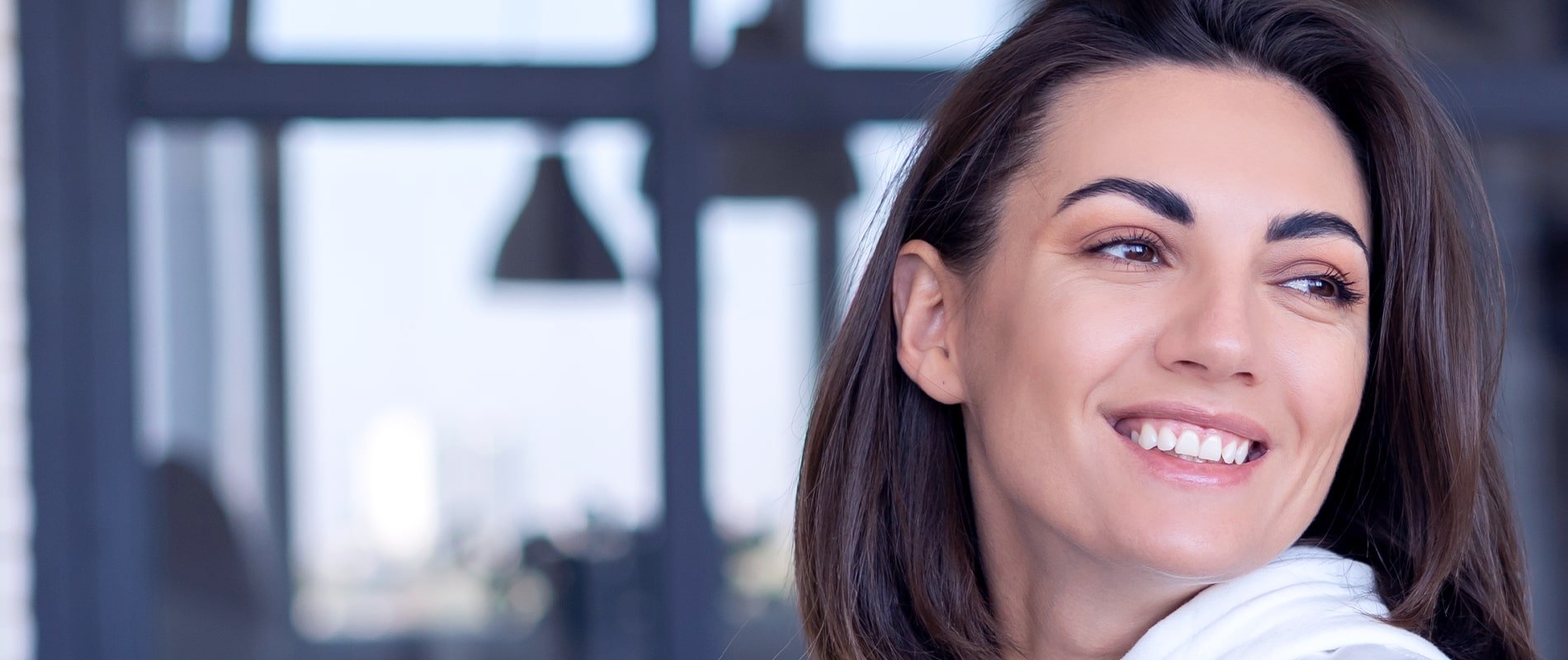 Restore Your Confidence
Find a location near you and schedule a consultation with one of our experts.