Deborah Yu, MD
Physician
Dr. Yu trained in plastic and reconstructive surgery at the University of Virginia. She received her medical degree at Georgetown University and completed a full general surgery residency at Albert Einstein College of Medicine/Montefiore Medical Center. She also completed a postdoctoral research fellowship with Dr. Paul Cederna in the Section of Plastic Surgery at the University of Michigan. As an undergraduate, she attended Princeton University and graduated Magna Cum Laude with a degree in Molecular Biology. Dr. Yu's dozens of publications and presentations cover a range of plastic surgery topics, including cleft palates, peripheral nerve grafts, breast reconstruction, and cosmetic surgery. Dr. Yu has presented her research at several national meetings and received an award for her research on the use of acellular dermal matrix (ADM) in breast reconstruction. Among her prestigious awards and honors, she is the recipient of the 2014 John Bostwick Resident Paper Award (the first winner in the history of the award) and the Raymond F. Morgan Research Award for Plastic Surgery Residents at the University of Virginia.
Dr. Yu has a particular interest in non-surgical cosmetic procedures, including injectables, micro-needling, and laser treatments. When it comes to injectables, she stresses the importance of understanding an individual patient's aesthetic goals to create personalized treatment plans. With the precise and expert technique, the use of non-surgical treatments can enhance natural features and reverse signs of aging with little to no downtime.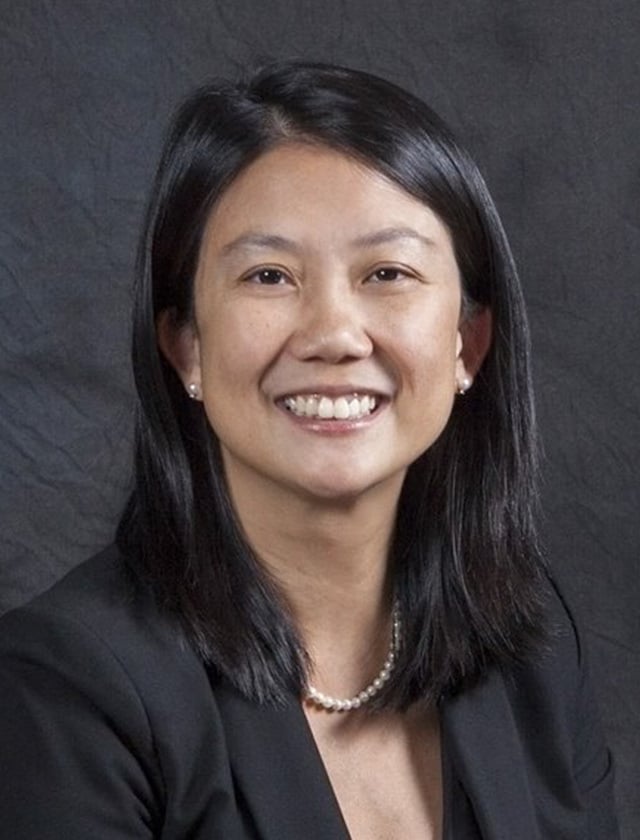 Education
Undergraduate:
- Princeton University
Medical School:
- Georgetown University
Residency:
- Albert Einstein College of Medicine/Montefiore Medical Center
Fellowship:
- University of Michigan
Professional Training:
- Plastic and reconstructive surgery training: University of Virginia
Insurance Accepted
The Plastic Surgery Center participates in-network with a wide range of insurance plans, including Blue Cross Blue Shield and Medicare. Each physician has their accepted insurance and hospital affiliations. For those out of network, our insurance specialists will work with you before your appointment to find the most coverage available for your treatment. We can often develop individual agreements with your insurance carrier for your personalized treatment plan.
Practice Locations
Deborah Yu, MD
Shrewsbury 535 Sycamore Ave Shrewsbury, NJ 07702
East Brunswick 192 Summer Hill Rd, Suite 201 East Brunswick, NJ 08816
Florham Park 83 Hanover Road, Suite 260 Florham Park, NJ 07932
Freehold 3499 Route 9 North, Building 2, Suite 2C-2 Freehold, NJ 07728
Hackensack 20 Prospect Ave, Suite 903, 9th Floor Hackensack, NJ 07601
Before And After
Surgeon's Gallery
Before And After
Our Gallery
Testimonial
Real People Real Results

Dr.Yu is a true professional. Her vast experience and knowledge with micro needling gave me a comfort level the first time and the results have kept me coming back for more. My skin looks as good as it did when I was a teenager!

I was referred by a friend to see Dr Yu. She is everything my friend gloated about her experience with her. Dr Yu and her team are extremely professional. She thoroughly explains everything that she is doing. She also has a warm and kind personality. I will be referring my friends and family to Dr Yu.

Dr. Yu's patient care it top notch. She makes you feel extremely comfortable when meeting with her, and ensures you are throughout the procedure. I go to her for laser hair removal on my throat area and she makes sure I am doing good from start to finish. She also answers every question you may have. She is caring, personable and has great conversation even when you're wearing goggles! I would recommend her services to everyone!

This was my first time getting laser hair removal and I'm very happy it was with Dr. Yu. I was very nervous and she made me feel at ease by talking to me through the entire process from beginning to end. I appreciated her honesty when I asked about Botox and will continue to come to her for any other needs.

Dr. Yu is a wonderful doctor. I see her for under arm laser hair removal and I am very happy with my results. She's very sweet and truly cares about the patients she sees. I definitely recommend her!
Unleash Your Natural Beauty
Request a virtual or in-person consultation and let's explore the many treatment options available to bring your vision of beauty to life.